Fitt Insider is without a question the #1 resource for the health and fitness industry. It's truly exceptional and provides valuable insights and analysis that don't exist anywhere else. I'm constantly impressed by their level of expertise and dedication.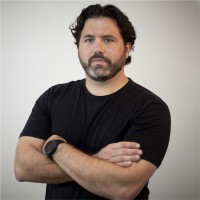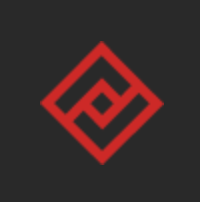 Michael Rutledge
Senior Director, FitLab
I continue to be so impressed by your writing and research! Thank you for putting all this content out there. It's been really helpful in this ever-changing landscape.
Sadie Kurzban
Founder, 305Fitness
Fitt Insider is on my short list of must read emails, it's 5 stars in my book and I think you should subscribe.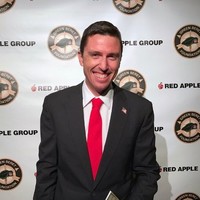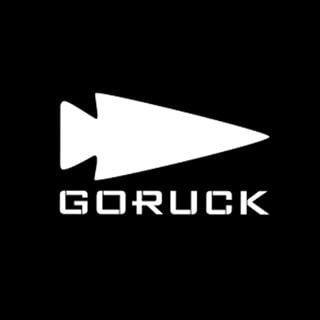 Jason McCarthy
CEO, GORUCK
I follow all these different blogs/news outlets to stay on top of health and fitness tech. Every Tuesday I'm reminded by Fitt Insider that I'm wasting my inbox space and time, because they summarize it all so well, without ever seeming to miss a beat.
Aaron De Jong
Founder, movr
Joe is an awesome host with great content for others in a noisy, unreliable space. Keep up the authentic and trustworthy messages to the masses.
Phil Wagner
CEO, Sparta Science
Thank you again for having me on the podcast and giving us an opportunity to share our mission. Already got some inbound interest - you guys are popular!
Samantha Diamond
Co-founder & CEO, Bird&Be
I deeply admire everything created at Fitt Insider. It's a truly unique newsletter and one I thoroughly enjoy reading.
Henry Simonds
President, ASYSTEM
Fitt Insider and WellToDo are genuine front-runners in the industry. They've built the bible for anyone in the wellness space. If you aren't already signed up for the newsletters, you should.
Keith Barlow
Director, Fittest PR
By far the best one-stop shop to keep updated on the industry.
David Long
CEO & Co-founder, Orangetheory Fitness
I am a super fan of Fitt Insider so when Joe Vennare says some words about Pvolve, I get all mushy inside!
Karina Kogan
Strategic Advisor, Pvolve
If you're building a company in the world of fitness and wellness, you don't have a lot of free time for industry research. Fitt Insider is how my co-founder and I stay in the know. It's so helpful and always sparks good conversations around growth and partnerships.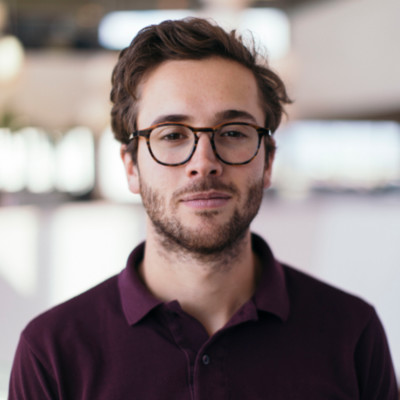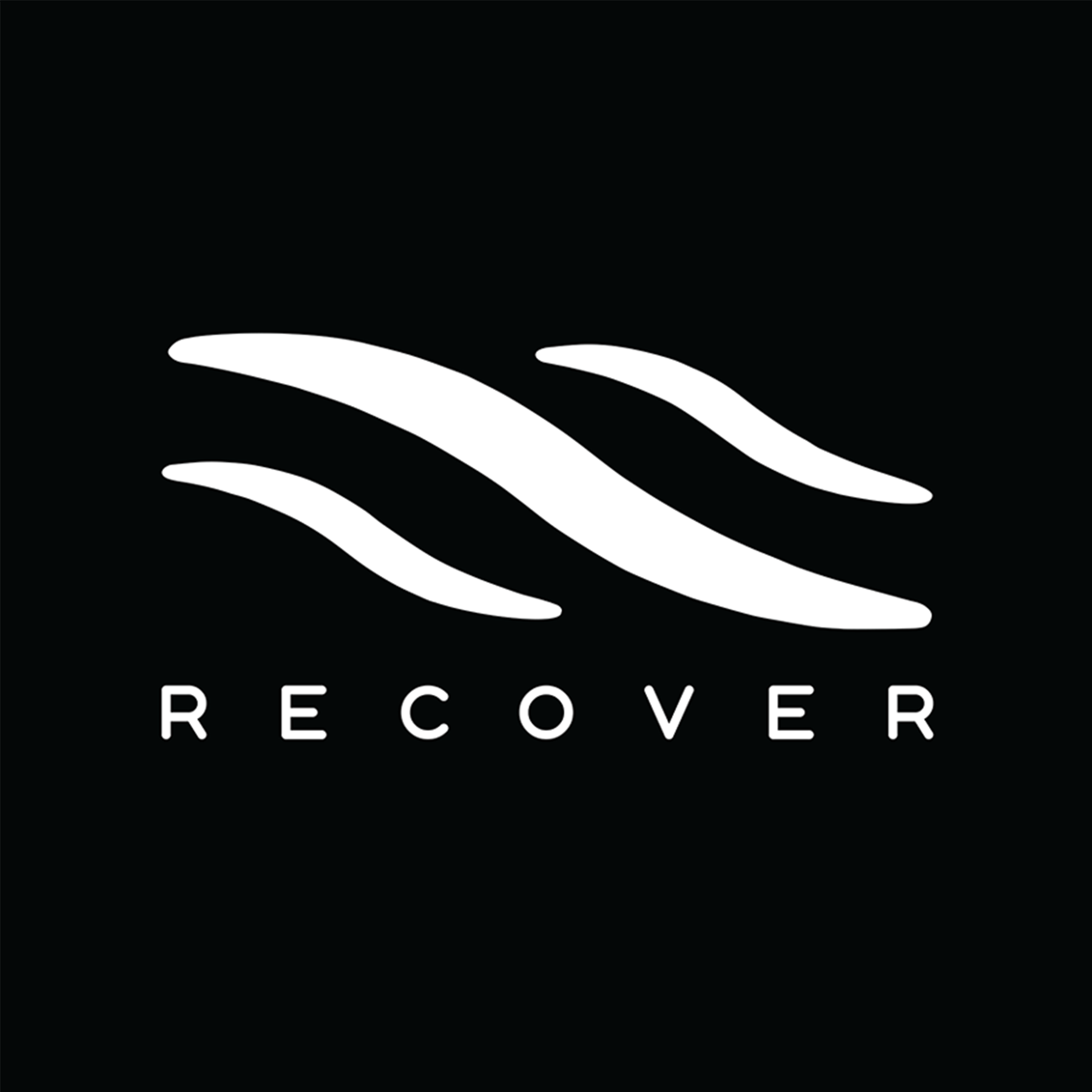 Nick Kafker
Co-founder, Recover Athletics
Working with Anthony and Joe has been a wonderful experience. From day one, they've shown genuine care for the company and well being of its founders. Their market understanding of healthcare and wellness is unparalleled. They will answer your calls and stick their neck out for you. I have complete trust in their abilities and highly recommend them to anyone looking to grow their company.
Peter Arian
Founder & CEO, Juna
The Fitt newsletter and podcast are the closest thing to gold for tracking what's going on in the industry, the minds behind it are some of the most connected and insightful out there.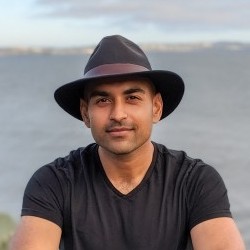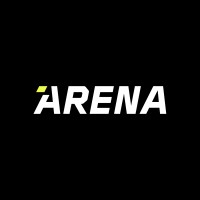 Krisna Bhargava
CEO of Arena
The best newsletter out there for anyone looking to get into the health & wellness industry. Thanks for the dedication and bringing an incredible community together!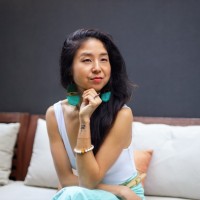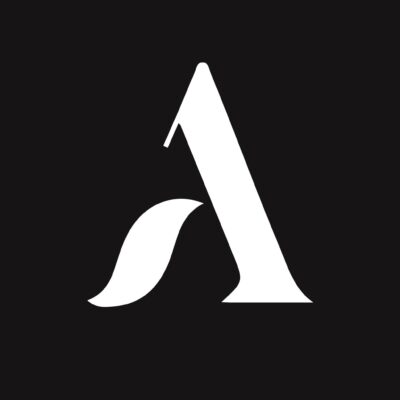 Shizu Okusa
Founder & CEO, Apothékary
Fitt Insider is a must-read and go-to resource for anyone in the fitness and wellness space. The breadth and depth of insight, from founders to investors to industry execs, is unparalleled.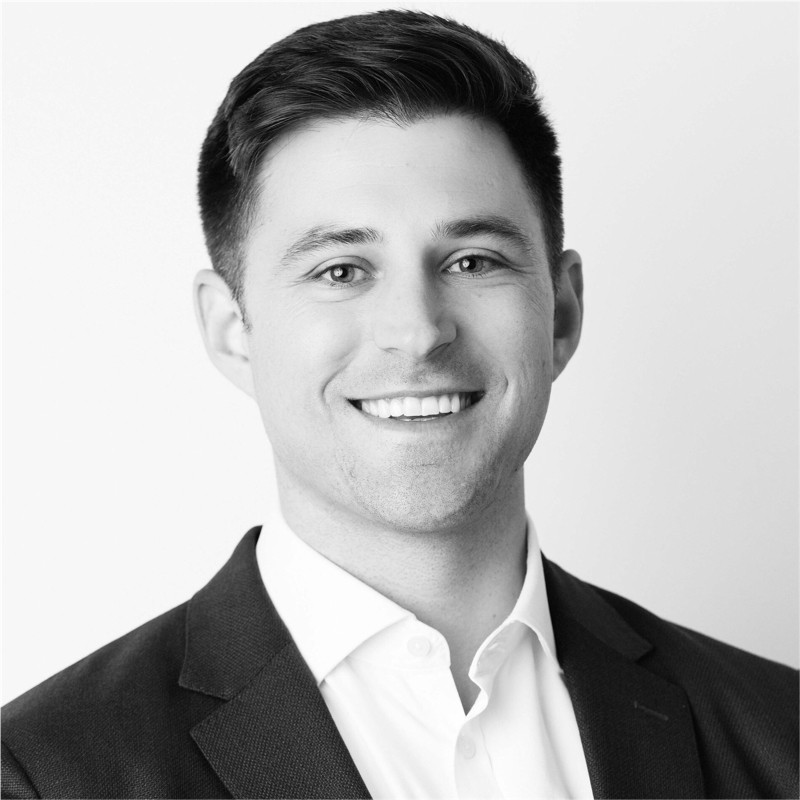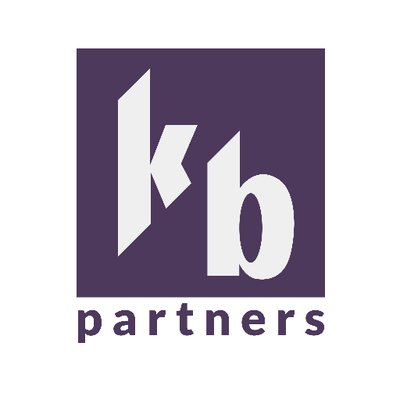 Lance Dietz
Partner at KB Partners
Love Fitt Insider. The newsletter has made the cut for my must-read list.
Tom Hale
CEO, ŌURA
Fitt Insider is hands down the best resource for latest news in the fitness industry from emerging trends to highlighting new partnerships, funding news, and so much more. I am excited to continue watching them grow into an even stronger force in the industry.
Lauren Foundos
CEO of FORTÉ
Thanks so much for having Phil on the podcast. It has been the most impactful appearance for our business so far, with immediate and measurable impact. The size and quality of the audience you have built is truly impressive.
Sara Davison
Vice President of Marketing, Sparta Science
You've arrived when you're on the Fitt Insider podcast!
Frank Overton
Founder & CEO, FasCat
Anthony and Joe are the kind of investors everyone hopes to have. Their understanding of the fitness landscape and their vast network is incredibly valuable to founders. Their insights helped shape our fundraising narrative and our ability to close our most recent round in a tough market. And when they go to bat for us, it works! I would recommend them as an investor and advisor to any founder in the space.
Kim Ang
Co-founder & CEO, KAYA Climb
Fitt has architected one of the most important ecosystems in the health & wellness space. Both Anthony and his brother Joe are as salt of the earth as it gets, are world class entrepreneurs in their own right, and practice what they preach.
Nomit Shah
CFO, Onnit, Strategic Advisor of Obvi Partner
I've been a big fan for some time now. For those who aren't familiar, they have become quite the source for all your fitness/ wellness news.
Shane Rogers
CEO, RPM Training Co.
I have been fans of Anthony Vennare and Joe Vennare as they have created a trusted resource for the wellness community over the last few years. If you are in the industry and haven't subscribed to their newsletter or podcast - do both now!
Mohammed Iqbal
Founder & CEO, SweatWorks
Love your newsletter, best in the game.
David Colina
Founder & CEO, O2
Fitt Insider helps to aggregate real info and give objective views of industry trends. So, share this with our industry colleagues that are all still navigating these unchartered waters. At some point we'll look back on these times and realize we've built a roadmap for the next storm that will eventually come. Thank you Anthony Vennare and Joe Vennare @ Fitt Insider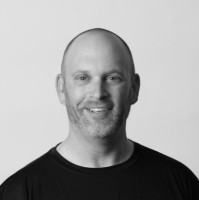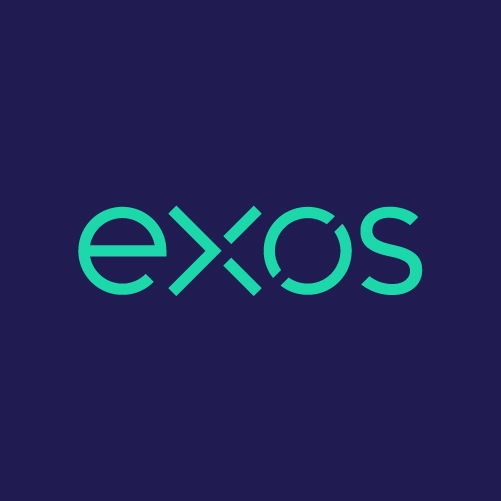 Jeff DiBiaso
Vice President Community, Exos
Keep the great content coming. I look forward to your email insights and IG posts.
Jimmy DeCicco
CEO, Super Coffee
Always blown away by how much value you pack into these newsletters. Your research is incredible.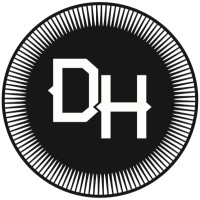 Shane Farmer
Founder, Dark Horse Rowing
I always refer people to the newsletter as a key resource for insights on industry trends, recent funding, and M&A. And I'm a regular listener of the podcast. Keep up the great work!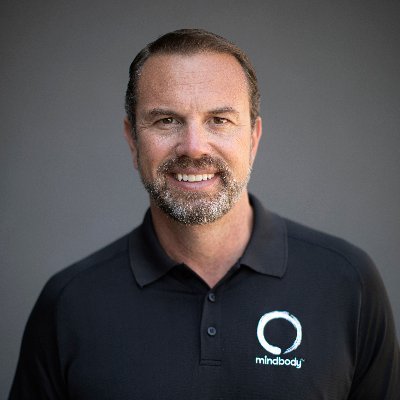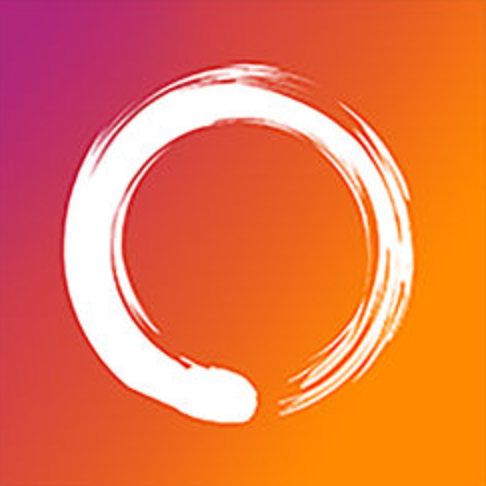 Josh McCarter
Mindbody Board of Directors
As a founder in the health & wellness industry, there's truly no better investor to have in your camp than Anthony Vennare. He's a builder who's been in the trenches before and can empathize & offer advice at every step of the journey. And as a fitness industry operator, he's incredibly well connected and well versed in the field. He's the textbook definition of a value add on your cap table and is a kind, high integrity guy too. It's a no-brainer bringing him on your team.
Nick Stewart
Co-founder & CEO, Recover Athletics
Thank you Fitt Insider for continuing to educate the wider fitness market.
Martin Adler
CEO, Brooklyn Boulders
The team at the Fitt Insider always has their finger on the pulse of the health, fitness and wellness industry. Their insights are always spot on! The last line of this post says it all: "Companies must meet customers how and where they work out. "
Erika (Handel) Weiss
Chief Marketing Officer | Fitness & Wellness, WRKOUT
Your content has become as crucial to me as morning coffee.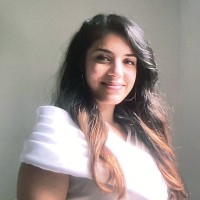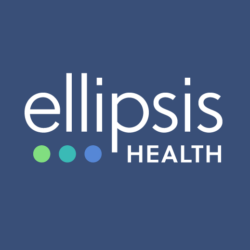 Ishani M. Tagore
Product Manager, Ellipsis Health
I love having the Fitt Insider email hit my inbox every Tuesday...such a great medium to gather insights across the fitness & wellness industry.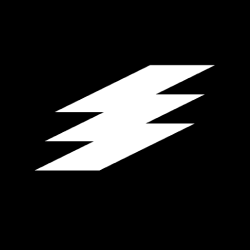 Ben Camper
President, Basecamp Fitness
Fitt Insider has become my go-to for keeping up with all things health, fitness and well-being. I appreciate how key topics are discussed each week with a thought-provoking, balanced approach and clear point of view.
Brent Leffel
Managing Partner, Equity 38
You guys are doing a great job with your newsletter. I'm a regular reader of Fitt Insider and I live my life supporting the brands that I love.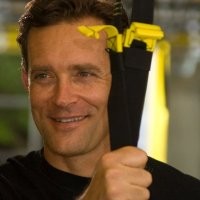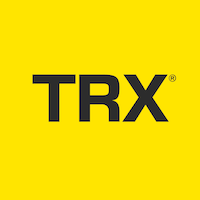 Randy Hetrick
Founder & CEO, TRX Training & OutFit Training
I've been a Fittinsider fangirl for years and think you have a great pulse on the space.
Alli Schaper
Co-Founder & CEO, Into the Multiverse
I really enjoy reading your stuff each week. Keep up the killer work.
Michael Easter
Best-Selling Author
For anyone interested in the wellness / fitness space - Highly recommend following this newsletter.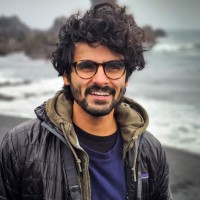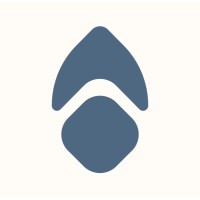 Sagar Chopra
Co-Founder, Empower Sleep
I get your weekly updates and I'm a big fan. I enjoyed the one I just read on next generation wearables. Keep doing what you do!
Sharmane Barrett
Operations Manager, Boxx
The Fitt Insider publishes a weekly newsletter, a wonderful podcast, and a robust job board. It's not your typical fitness publication, which is why I love it.
Shannon Fable
Director of Partnerships, Stronger U Nutrition
Big fan of your newsletter its immense! Amazes me how much quality you can get out on such a high cadence. Well done.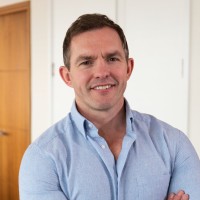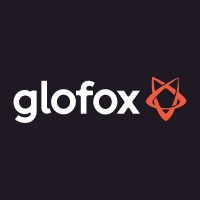 Conor O'Loughlin
CEO, Glofox
I know you provide an informed take on the wellness/fitness business, but I'm blown away with how comprehensive it is.
Rich LeFurgy
Founding Chairman, Interactive Advertising Bureau
I just wanted to let you know how much I value your content. I have been in sports and entertainment for the last 20 years and your insider newsletter is industry gold. Appreciate all you do.
Brian Killingsworth
CMO, F45
Anthony & Joe have built such a solid platform for thought leadership and engagement across the industry - tons of enthusiastic consumers & operators constantly engaging with their posts, which is a sign it's connecting.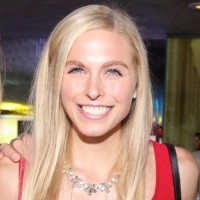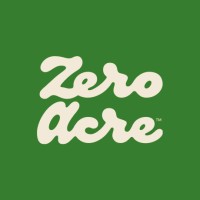 Caroline McMorrow
Head of Partnerships, Zero Acr.
Love this newsletter - it's absolutely the best!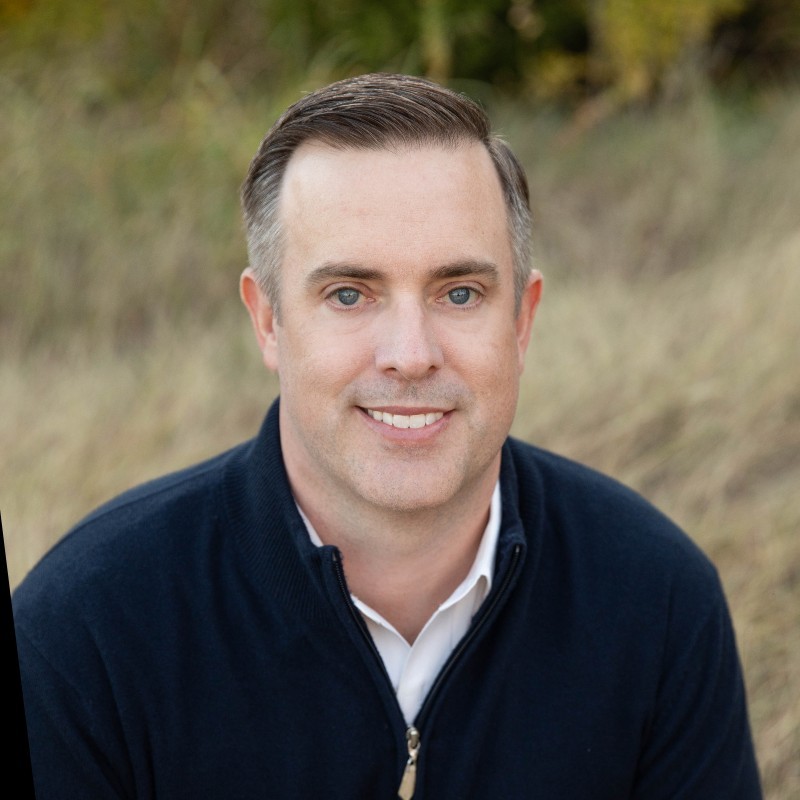 Stephen Hays
Founder and Managing Partner, What If Ventures
I absolutely love what you and your brother have built with Fitt Insider. I attribute a lot of my knowledge of the health, wellness, and fitness space to your content.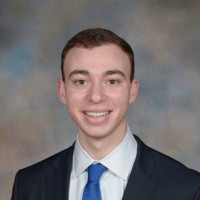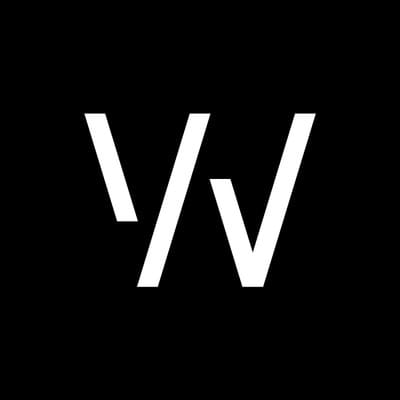 Sam Bauman
Corporate Development, WHOOP
I love the content you guys produce every week. It has helped me bring great products to the Health & Fitness space.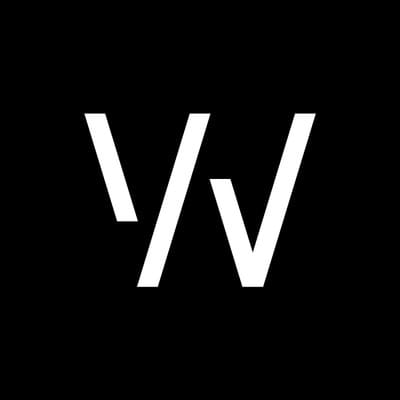 Christopher Bulger
Product Leader, Whoop
Just wanted to say I'm a huge fan of your newsletter and appreciate you continuing to put out great content on the health/wellness space!
Melissa Fulenwider
Investor, Stripes
I'm a big fan of your content. It helps me stay on top of the health & fitness industry and do my job more effectively. Thank you!
Tom Ryan
VP of Strategy, NBA
I LOVE Fitt Insider - if you don't already subscribe to their newsletter, it's a must.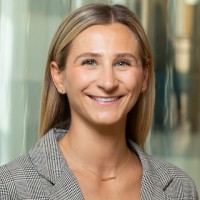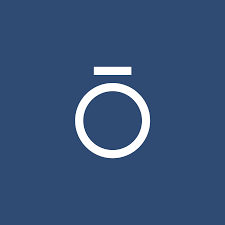 Marielle Mankey
Senior Marketing Manager, ÖURA
Love love love following everything you put into the universe!
Izzy Romano
Chief of Staff, Rootine
We love what Joe Vennare, Anthony Vennare and Fitt Insider are doing to build and grow the health and fitness industry.
Clive Ormerod
Chief Executive Officer, Les Mills International
Kudos to Anthony Vennare and team for producing such consistently amazing (and useful!) content.
Sophie Lezama
Director of Growth, Spren (Elite HRV)
Thank you for your newsletter! Each week, I can't WAIT to read Fitt Insider. I so appreciate all your well-studied insights.
Stacy Thal
Brand & Creative Strategy Consultant
Just a note to say thanks for all your posts. Super valuable content for me!
Andrew Steele
Olympic Athlete; Chief Product Officer, Prenetics
Love the newsletter. I was really interested to see you guys have set up Fitt Capital.
Ed Stanbury
Founder & CEO , BLOK & BLOKtv
Thank you for sharing such great, relevant information for our industry. It is much appreciated and helps support the conversations I am having with prospects and customers.
Erin Kelly
Vice President of Global Sales, Fortè
As I've often said, Fitt Insider and Anthony Vennare are the best source of fitness business news out there. Bottom line - if you're in the business of fitness, health & well-being, you need Fitt Insider.
Howard Beech
Head of Strategic Partnerships, Founder, FITGMR
The insights that you bring to the industry are top notch and I'm both grateful and appreciative for you.
Kevin Rutherford
CEO, Nuun Hydration
Saves me hours of time every week and I'm better informed than ever
Joshua Kozak
Founder, Health & Fitness Innovator, HASfit
As always, me and my team are getting a lot of value from the Fitt Insider newsletters / podcasts.
Steve Cirincione
Senior Manager, M&A, Corp Dev, Peloton
I've been an avid reader of Fitt Insider for years now and have admired what you're building from afar.
David Weston
Partner, North Castle Partners
I have been following Fitt Insider since the early days and looked to them for signals/trends when I was still standing on the sidelines of the wellness industry & before diving all-in to functional, better-for-you& non-alc beers.
Alan Wood
Co-Founder & CEO, Rally Beer Company
I've been a fan of Fitt Insider for years. The newsletter is a can't-miss and there is nobody better covering the health & wellness ecosystem.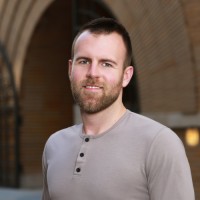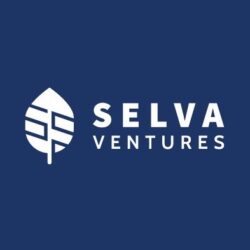 Kiva Dickinson
Co-Founder & Managing Partner, Selva Ventures
Literally every call I have with a wellness entrepreneur gets redirected here. You guys are doing such stellar work!
Linden Schaffer
Fellow, On Deck, Strategic Advisor & Consultant
Our whole team values your weekly digest and reads it every week.
David Bladow
Founder, Ancient Ritual
Thanks for always putting out SUCH GREAT CONTENT. Home run after home run with you guys.
Dominic Pardini
Founder & Head of Product, CrewLAB
If you are not already following Anthony Vennare and Fitt Insider - you should be! Best content in the category across a broad range of health and wellness topics.
Andrew Hartshorn
Chief Marketing Officer, Nature's Way
I am a huge fan of Fitt Insider!
Melanie Whelan
Managing Director, Summit Partners
Fitt Insider is unique because it's run by two entrepreneurs that live and breathe fitness. They have offered profound insights, market data, and honest feedback that brings your chances of success to another level.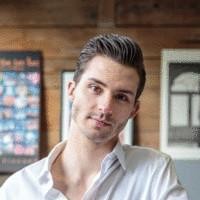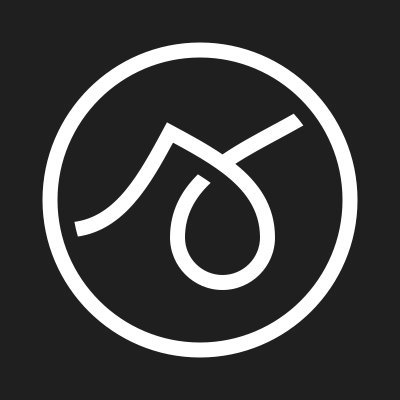 Wilfred Valenta
CEO of Silofit
Anthony Vennare and Joe Vennare do amazing work distilling the latest in human performance tech.
Ari Tulla
Co-Founder & CEO, Elo
I just discovered your newsletter and resources - in short, it's fantastic!
Adam Weintraub
Vice President, Commercial, Audigy
Your newsletters/podcasts taught me the industry.
Michael Fishman
Co-Founder & CEO, Maverick Community
Just wanted to take a moment and say that I really enjoy your podcast and weekly newsletter.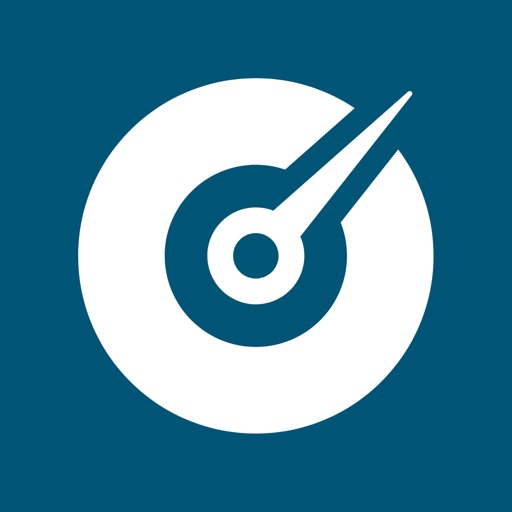 Andy Ayers
Franchise Owner, Restore Hyper Wellness
I've been following your newsletter + have sent on to others on my team and we've found it to be a really helpful resource.
Andrew Baron
Director, Global Digital Strategy & Corporate Development, Warner Music Group
Grateful for the work that the Fitt Insider team does day in and day out to elevate the industry and shed light on lesser-known companies.
Patrick Hitchins
CEO and Founder, FitRankings
Thank you for building an awesome community of fitness and wellness entrepreneurs.
Neil Whitney
CEO, Plankk
I am such a fan of your podcast. You are truly the voice for the fitness space.
Barbara Brodowsky
Talent Acquisition Consultant, Dragon Fly Media Productions
Love the content you all produce, great source of industry information and perspective.
Tristan Saw
President, Fhitting Room
Have to say thank you for sharing so much insight and info. I can't imagine how much work goes into it but it's incredibly valuable (and appreciated).
Mike Doyle
Head of Marketing, LSKD
I love seeing all of your posts in the fitness and tech spaces…and the job postings are LOVELY to see! I'm sure so many people turn to your posts for guidance.
Rory Adele Halevy
Head Of Content, Health Video, Condé Nast
I'm an avid reader of Fitt Insider. Thanks for your work bro! You produce one of the few outstanding and illuminating newsletters in the industry.
Nathan Landman
Co-Founder, Rockit
I recently discovered FiTT Insider and LOVE your content. I have been reading your newsletters, listening to your podcasts, and looking for open roles through your curated list of jobs in the fitness/wellness industry. Thank you for building this forum and community.
Surbhi Mahendru
Former Chief Of Staff to the CEO, Athleta
Love your content (and story) - super helpful and engaging for the space.
Anton Solonnikov
Founder & CEO, VitaminLab
Truly love your research. Wow. Thank you
Annick-Isabelle Marcoux
Founder & Managing Partner, LangLeven Group
It's the best summary of everything happening in the health/fitness industry.
Anna Cook
Marketing Specialist, Security Token Market
This rundown right here is why I on pass on Fitt Insider posts, newsletters, articles, and podcasts more than anything else. Anthony, Joe, and the rest of the Fitt Insider team crank out so much useful content on the health & wellness space, it's ridiculous. Highly, and always, recommended.
Michael Maurillo
Head of Marketing, Onyx
I am a huge fan of Fitt Insider; it's the rare combination of incredibly insightful and entertaining.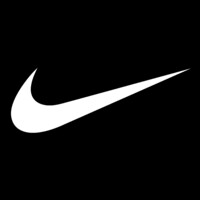 Aria Cyrus Safar
Director, Nike Valiant Labs
I love your newsletter! It's not only clear and concise, it's also the quality of the information you provide. This is my go-to weekly read instead of reading other sources.
Ariadna Masó
Founder & CEO, Sanno Health
I am super stoked on your podcast/newsletter and have been subscribed for a number of years now. Honestly, the data & the stories I read truly inspired me to pursue my passion and launch Rally.
Allan Wood
Co-founder & CEO, Rally Beer Company
The Fitt team is incredibly thoughtful and publishes not only informative but also thought-leading and forward-thinking coverage of key sectors in health and wellness. They're also just good humans and a joy to work with.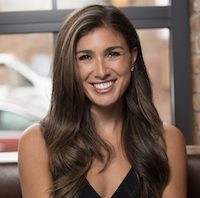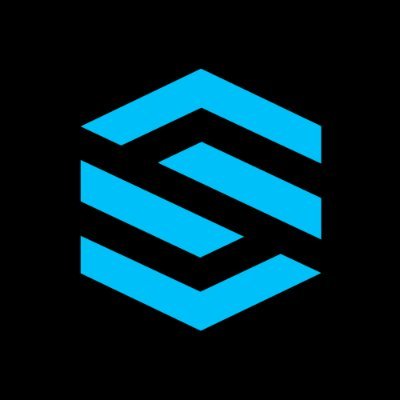 Chloe Steinberg
Partner at Sapphire Ventures
Anthony and team were very helpful during my job search. If you're in the field of fitness and wellness, make sure to follow Anthony Vennare and FITT Insider for curated listings of quality positions in our field.
Carrie Harper
Digital Marketing Manager & Fitness Industry Specialist, Questex
The quality of what you do blows me away every time I read your newsletters.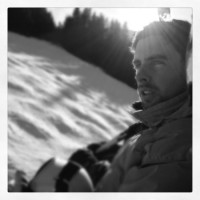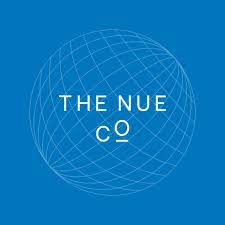 Charlie Gower
Founder, The Nue Co.
I meant to mention this in my last note, but you guys are killing it. Seriously, really really great job, you are always first or most comprehensive, very impressive.
Jim Huether, MBA
CEO, Hyperice, Inc
I was thrilled when I came across Fitt Insider last year. With Joe Vennare and Anthony Vennare leading the way, I've connected with a growing community at the intersection of the consumer (e.g. fitness, PG, retail, hospitality) and evidence-based healthcare innovation, from connected fitness to healthy aging e-commerce.
Danny Shapiro
Founder & Principal, Shapiro Venture Partners
Tuesday has become my favorite day of the week, because it's when the new Fitt Insider podcast and newsletter drop.
Christian Bellofatto
Principal Product Manager, Color
Your newsletter provides insight into the market that I would usually be spending hours scouring articles and joining clubs to only get 50% of what you publish. Keep up the great work it helps more than you know!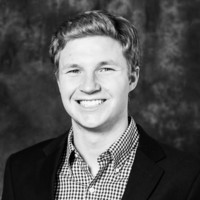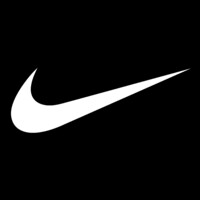 Blake Richards
Senior Global Membership Ops Process Coordinator, Nike
I recently discovered Fitt Insider and it is a fantastic resource - really informative, interesting and clear. Keep up the great work!
Charlie Drummond
Interim COO, DAI
Love what you're doing with the podcast, newsletter, and LinkedIn posts. It's impressive how quickly you've grown your business into a leading voice in the fitness industry. Keep up the great work!
Chase Watterson
Vice President of iFIT Member Experience, iFIT
I've been a huge fan and consumer of Fitt Insider.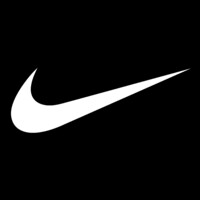 Jonathan Pak
Director, Innovation Strategy, Nike
You do such a great job comprehensively covering the fitness and wellness space while making the content exciting to read.
Chris Gunther
MBA + MS Design Innovation Candidate
I do also want to say, the Fitt Insider newsletters are always a hit with my teams and the agency a large.
Briggs Braddy
Senior Account Executive, Hunter PR
I love what you're building with Fitt Insider. You're providing great value to people in our industry. Your content is clear, concise, and helpful.
Christian Hathaway
VP of Research and Creative Development, iFit
I have been following Fitt Insider for quite some time now. It has been a valuable resource to educate myself regarding and stay up to date with the Health and Wellness industry.
Christian Paver
Investment Banking Analyst, Guggenheim Partners
You probably hear this all the time, but absolutely adore the Fitt Insider newsletter.
Camila Zattar
Venture Portfolio Associate, Founders Factory
I've been absolutely loving the newsletter the past few months - Don't know how I would stay up to date on industry trends without it.
AJ Wolf
Co-Founder Stealth Startup
Thank you for the fantastic insights you share on FITT insider. Those are extremely valuable to me.
Daniel Poulin
Wellbeing Product Lead & Human-Centric Innovation, JLL Work Dynamics
If you love following the business of fit tech, I highly recommend Fitt Insider's weekly newsletter. A devouring read every Tuesday.
David Aragon
UX Prototyper, HBO
Your newsletter is very cool! Thank you for educating all of us! Just wanted to say great work.
David Luu, MD
Founder & CEO, Hearty
Just want to say that your newsletter is the best thing I read. Not only does it supercharge my creativity and inspiration, but it has enabled me to meet a tonne of interesting people through the companies you profile.
Brendon Rademakers
Co-Owner, Beautiful Minds
I recently found your newsletter and podcast. They are superb!
Erik Korem, PhD
Founder & CEO, AIM7
Big fan of what you're doing. I've read and listened to every single thing you guys have put out.
Dylan Bowman
Founder & CEO, FreeTrail
Just wanted to say thank you once again for all of this value. Some newsletters keep things brief, some go too deep, I think the Fitt Insider is the perfect mixture of both.
Corey P Nicholson
Co-Founder, Peachy Shapewear
I've enjoyed your newsletter for some time…. now it's required reading.
Gregory Paige
Senior Product Marketing Manager, Calm
Just wanted to say how much I appreciate these newsletters!
Gilbert Fletcher Jr.
Certified Personal Trainer/ Entrepreneur, Trainerz Fitness
This is the best fitness industry reporting and I recommend it to everyone.
Erin Sprague
Advisor, Mill
Just wanted to reach out about the newsletter. My team and I love it, keep up the great work!
Federico Imparatta
Chief Operating Officer, SweatWorks
Your newsletter is excellent - so informative and well written. Thank you for the care you put into it. I look forward to continuing to stay part of your community in 2022.
Josh Cole
Senior Vice President Marketing, Sandbox VR
Credits to @JoeVennare & @avennare for putting out the best information product out there on the health & wellness industry. Check out @fittinsider.
Jonathan Pfaffenrot
PhD & Podcast Host, SPEED CHANGE REPEAT Podcast
Between the news letters, job boards, podcasts, etc, you, Joe and the FittInsider team continue to be a massive resource for me... For that, I say THANK YOU. Keep pushing, keep educating.
Joe Williams
Sr. Director Of Merchandising, Product Development, Market Strategist, A&F
Highly recommend checking out the @fittinsider newsletters and podcasts for anyone looking for the most insightful and up-to-date information on the Fitness and Health/Wellness Sector.
Joel Van Essen, CFA
Associate, City Different Investments
Fitt Insider is my go-to podcast and newsletter, keeping me well informed on the health & fitness industry and providing me some great conversation topics with friends and colleagues.
Jen Cozen
Operations at Sports Tech Start-up NYC, Buzzer
The Fitt Insider newsletter has a broad remit of health, wellbeing, fitness & sports, but the level of detail it goes into every week is staggering.
James McAulay
Co-Founder & CEO, Encore Musicians
I am a huge fan of your newsletter. Take it from someone whose career is to ramp up on new and evolving verticals with an equity research background, your newsletter may be the best in class across industry verticals.
Justin Casale-Savage
Founder & CEO, Savage Advisory
I'm a huge fan of your newsletter - hands down one of my favorite reads in my inbox each week! Thanks for all your work keeping us up to date on all the innovation in fitness and wellness!!
Kathrin Folkednt
Founder & CEO, Femtech Insider
Amazing, so honoured to be featured by you guys! Better than A TechCrunch article.
Stefan van der Fluit
Co-founder & CEO, FLOWBIO
Fitt Insider is always such an incredible resource for staying abreast of changes and developments within health and wellness.
Janil Tejada
MBA Candidate, NYU Stren
Fitt Insider offers unparalleled information on the state of the fitness and wellness industry and its future trends. No other resource offers better contextual sector awareness or depth of expertise.
Ken Gordon
Co-Founder & CEO, VALR
Wanted to say the Fitt Jobs site is an amazing tool. I've been needing this for a while. It's not easy hunting down all these companies on Linkedin. Thanks for building this!
James Breaux , MBA
Director of Product, Happy Health
Just wanted to give you a shout about how helpful Fitt insider and Fitt jobs has been for me as I enter my job search post business school. I'm super passionate about wellness/fitness space and your company has felt tailor-made for me in my pursuit so thank you!
James Jameson
Wharton MBA
I wanted to drop a little note and simply thank you for the weekly roundup of health/wellness/fitness jobs you always post.
Kacie Quesenberry
Business Owner/Creative Director, Kacie Q Photography
Just wanted to reach out and thank you for continuing to produce such awesome content.
Kevin Hill
Private Equity Associate, L Catterton
I love following you and your updates on health and fitness.
Laura Kanadel
Director and Certified Sleep Therapist, The Sleep Institute
I absolutely love your podcast - it has opened my eyes to so many more companies out there that I didn't realized existed. The ones I did know, I love hearing their stories behind the mission and brand.
Kristina Mercier, MBA
Major Account Manager, Cision
I love the newsletter. I appreciate that you point back to prior analyses and, in some cases, point out how the behaviors have changed in a short period. It's a balanced/candid take on fitness/wellness.
Kyle D. C. Poulin
Co-founder & CEO, Ready2Exercise
I just wanted to reach out to say thanks for your work with Fitt Insider. It's been very helpful as I am now looking for a new position. I also appreciate the clean layout and simplicity of the site.
Lynda Maldonado
Brand Creative Consultant, Outdoor and Cycling industries
I'm a huge fan of Fitt Insider.
Maria Eugenia Gomez
Partnerships and Alliances Manager, Hattrick IT
Another great article from the team at Fitt Insider. Anyone looking for a steer on what is trending in the world of fitness, needs to read the below article.
Kyle Millroy
Managing Director, Johnson Health Tech South Africa
I love your Fitt Insider newsletter and website - it is so helpful for us in the health and wellness industry.
Molly Helfend
Founder & Director, Flower Infusions Consultancy
There are not many emails I look forward to landing in my inbox and Fit Insiders is one of them. Thanks guys, helpful, interesting and important work.
Nina Davies
Co-Founder, Byrd
I absolutely love this easy-to-read, quick to digest breakdown. Awesome!
Nina Israel
Founder, TARYN FINANCIAL, Certified Business Consultant, MINDBODY, Inc. Advisor, VitFit LLC
Fitt Insider: great podcast and newsletter that keeps me up to date on all the latest in the fitness and fit tech landscape.
Owen Bowling
Co-Founder & CEO, Coach Welly
Fitt Insider is really great and timely reporting. Thank you for the work that you do.
Patrick Doherty
Managing Member & Founder, Saturday Capital, LLC
I've been following Fitt Insider for years as a reader and now am really honored to be featured here. Follow Fitt!
Paul Anton
CEO, huupe
Quick note - f-ing love the newsletter. incredibly comprehensive and bitesiza! Really well done!
Peter Burke
Founder, CrossFit 353
Your podcasts never fail to educate and excite.
Peter Lambousis
Executive Vice President, Project Worldwide
It's so great to see you do such amazing work at Fitt Insider. My team at Life Time is frequently sharing your resources via email and text.
Samantha McKinney, RDN, LD
Corporate Program Manager, Life Time Inc.
Congratulations on producing such an awesome newsletter. I look forward to every issue.
Scott Eising
Vp Product, Rally Health
Another slam-dunk of an email/ newsletter. 👏👏
Russel Nadel
Head of Partnerships/Business Development, Wearable Seed, Logitech
Thank you for writing this newsletter- its excellent.
Sadie Chanlett-Avery
CEO & Cruise Director, Yogi Sadie Retreats
Absolutely loving your podcast! Inspires me everyday.
Sean Boylan
Digital Marketing Manager, Veggie Grill
Love what you are doing. Big fan of the newsletter.
Susan Paley
CEO, DropLabs
Love the newsletter, keep it up!
Thomas Woods
VP Enterprise Sales, Virtuagym
Already subscribe to this newsletter. One of best out there for well-being these day.
Tom Peters
Director, Innovation, TRUE
I really enjoy the content from Fitt Insider.
Jason Barbour
CEO, Metabolic Meals
The best fitness tech email list hands down.
Keith Rumjahn
Chief Executive Officer & Co-Founder, OliveX
The best newsletter in fitness.
Shant Hagopian
Attorney, Axiom
Absolutely love your podcast and never miss an episode.
Erin Kearney
National Marketing Manager, Fitstop
I'm a huge fan of what you guys are doing at Fitt Insider. You've quickly upped my game to health and fitness tech that I translate to patient care.
Jonathan Richina, MD
Medical Director, Choose Serenity
Every week I get a very well-written and researched email newsletter from Fitt Insider.
David Howe
Co-founder and CEO, Bright Breaks
Is there a button to auto-share everything Fitt Insider posts? Because it's hit after hit after hit.
Jack Van Dam
Co-founder and Operations Manager, VOLTA
Thank you for consistently putting out valuable content!
Devin Parrick
Founder and Head of Revenue, TrainerMetrics
I'm a big fan of Fitt Insider. Thank you for what I imagine is an incredible amount of work to tell this story.
Jeff Freedman
Advisor, Stardust
Fitt Insider is my go-to to stay connected with the industry.
Bridgette Gorman
Associate, Mishcon de Reya LLP
I've been a fan of your newsletter for a very long time - invaluable info.
Debi Kleiman
COO and Co-founder, Allkind
As usual, your finger is to the pulse of wellbeing issues.
Maillard Howell
Fitness Head, Reebok HQ
The first time I heard about Fitt Insider was when they mentioned TERRA in one of their newsletters. Our traffic blew up, and a lot of people started reaching out. After subscribing, I understood why. They have been consistently mailing the best insights of this space.
Kyriakos Eleftheriou
CEO and Co-founder, TERRA
Listened to your podcast for the first time today, and thanks to it I as able to figure out the top tier subscription model for my startup.
Michelle Caira
Founder, Vivi Rocks
Big fan of your newsletter and reference it pretty religiously for my pitch deck!
Katie Moloney
Founder, KM Grow
Very cool to see the best newsletter in the industry use its following/community to promote opportunities in the health and fitness space.
Patrick Cundiff
Vice President of Operations, Loud Rumor
I'm a big fan of Fitt Insider and have enjoyed following along. It's been a great resource for me and my team.
Monica Kelly
Co-founder, Fondo
I've been getting your newsletter for 6+ months and I'm admittedly obsessed with it!
Ashley Southard
Co-founder, Healer Collective
I've followed Fitt Insider for well over two years now, and I love receiving their weekly issues. If you're a fitness and wellness enthusiast, I highly recommend signing up for their newsletter.
Elena Rogers
Freelance Brand Strategiest & Copywriter
Thanks for all you do to help promote and improve the wellbeing industry.
Simon Belsham
CEO & Co-founder, The Healing Company
You all bring things to light in order to bring about radical change in all things health and wellbeing!
Marta Byrnes
Social Media Manager, Saphira
If you work in health, wellness, or fitness, Fitt Insider is the best newsletter out there by far.
Dan Goldstein
Founder, Next Rep Marketing
I look forward to each Tuesday when I get the Fitt Insider newsletter and can read all of the exciting updates on the world of health & wellness, and can listen to the new Fitt Insider podcast drop!
Morris Esformes
Co-founder, Malla
Every week I read your newsletter from top to bottom and file it away so I can refer to it later. Thanks for all of your hard work behind the scenes.
Beth Hayden
Copywriter, Blue Nile
My team and I appreciate the valuable insights that Fitt Insider provides!
Andrew Towers
Founder, GORX Fitness
Fitt Insider is a game changer. I'm always excited to read the next article. Highly recommend!
Atlás Blake
Sales Executive, F45 North Park
I've been following Fitt Insider for a few years now and wanted to thank you for bringing meaningful awareness to a space that is frequently misrepresented. The quality and commitment to depth on health topics is both noticed and appreciated.
Ben Parens
Customer Success, Standard Metrics
We're getting great traction and recognition from the podcast from Olympic athletes to prospective investors. Thanks for the opportunity!
Meridith Cass
CEO, NixBiosensors
I love your podcast. The insights you and your guests have are excellent and really capture the past, present, and future of the fitness industry. It's a great resource for me!
Fiona Murphy
Head of Product Strategy, TeamUp
Love the insights on the Fitt Insider podcast. Thank you for building a library of learning materials and connection facilitation for all of us.
Robert Ribciuc
Managing Partner, EBITDA Catalyst
I follow you guys religiously and have been listening to more and more of your podcasts!
Eric Freedman
Chief Growth Officer, Chew
Your podcast and newsletter have been tremendous sources of information and insights. I'm constantly learning from you and your guests. Being on your podcast is in our vision!
Ricardo Camargo
Founder & CEO, Vapor Studio
I've been listening and reading all things Fitt Insider for the past few years and have admired what Joe and Anthony are building there. The content that Joe has been creating with the podcast feels like the right balance of founder and investor interviews.
Brian McGrath Davis
Co-founder, Parable