Issue No. 204: The Fate of F45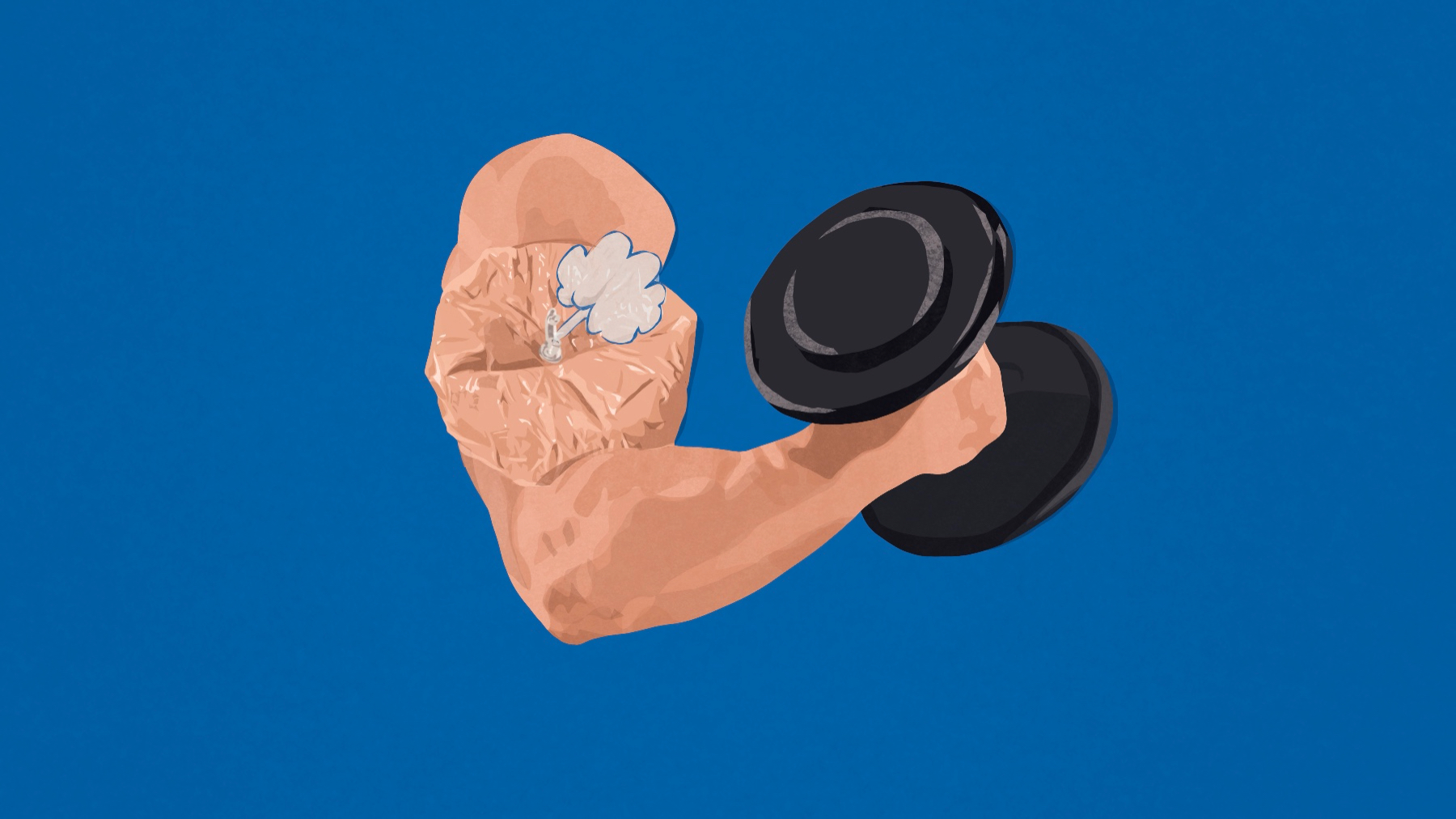 Illustration: Courtney Powell
Just a year after going public, F45 Training is the target of a take-private buyout.
Warm-up
Founded in 2013, Australia-born F45 Training is a HIIT studio franchisor. Engineered for growth, it boasts nearly 2K open locations across 68 countries.
IRL x tech. As its name suggests, F45 offers functional, high-intensity classes that are 45 minutes in length.
Putting a boutique spin on CrossFit-style workouts, the experience was designed to be more affordable than personal training and more engaging than single-modality studios (like cycling or yoga), all while tapping into the community element of group fitness.
But, in the company's telling, its tech is the true differentiator.
Defining its competitive strengths, Innovation is listed as the first pillar of success. A turnkey system, F45's "centralized delivery platform" beams instructive fitness content to in-studio TVs. And its "proprietary programming algorithm" ensures that no two workouts are the same.
"F" is for Franchise
F45's business is based almost entirely on franchising.
Signing up, franchisees pay an initial ~$350K for naming rights, equipment fees, and studio buildout. Recouping that investment, the company says most units are profitable in six months and studios are breakeven at 75 members.
Driving revenue and fueling expansion, F45 collects some fees upfront, well before new gyms open their doors. Critical components of its investor pitch and long-term trajectory, achieving rapid, global scale was a necessity.
Going for growth. Ahead of its July 2021 IPO, then-CEO Adam Gilchrist laid out a vision for opening more than 23K studios worldwide, including 7K in the US alone.
Besides signing international franchisees, the company was setting up studios on US military bases, university campuses, and cruise ships, as well as in hotels and office buildings.
Expanding its portfolio à la Xponential Fitness, F45 was also developing new modalities, like women-focused Avalon House, Pilates-centric FS8, and guys-only Malibu Crew. Plus, it acquired Flywheel Sports' IP with plans to resurrect the indoor cycling brand.
Banking on a post-pandemic gym boom, F45 raised $279M in its public offering, briefly valuing the company north of $1.4B.
Cash Crunch
From the floor of the NYSE, Gilchrist reiterated his growth ambitions:
"We want to be the world's largest franchisor. We want to sprint past Planet Fitness and be bigger than McDonald's."
Reporting Q1 2022 earnings in May, everything seemed to be on plan, leading Gilchrist boost guidance for unit sales to 1,500. Of note, at that time, the company said it had already signed 706 new franchises.
But by June, the outlook soured as F45 slashed full-year projections, laid off 45% of its HQ staff, and parted ways with Gilchirst. The company now hopes to sell 350 franchises this year, earning $120–130M in revenue, down from estimates of $255–275M.
Part of the problem, the collapse stemmed from a backlog of unopened studios and a cancelled credit facility meant to fund them.
In March, Gilchrist said 2.2K of the 4K sold franchises had not yet opened. A lifeline, Fortress Investment Group committed up to $300M in off-balance sheet financing to fund startup costs for new franchises.
However, as F45's stock price declined amid mounting economic uncertainty this spring, the financing evaporated, erasing hundreds of potential studios and millions in revenue.
Zooming out: While many questions remain unanswered, the disconnect between franchise demand, new studio openings, and sustainable business results ultimately hindered F45's performance and prospects as a public company.
With its share hovering $3.25 and a market cap of $312M, last week's buyout offer from Kennedy Lewis Investment Management of $4 per share ($385M) could sway F45's board.
Meanwhile… Complicating matters for F45, the fact that competitors—like publicly traded rivals Planet Fitness, Life Time, and especially Xponential Fitness—have forged ahead signals specific operational blunders, not a secular trend.
---